Grundning och stabilitet i livet
När du kan slappna av i bäckenbotten och använda dina muskler mer medvetet blir du mer närvarande i din livsupplevelse och mer trygg i dig själv. När blodcirkulationen och energiflödet till underlivet ökar känner du mer och alla dess funktioner blir bättre. Bäckenbotten håller din andliga och sexuella potential. Detta gäller både män och kvinnor.
Varför blir bäckenbotten försvagad eller för spänd?
De flesta av oss har någon gång gjort eller blivit utsatta för något vi inte velat som fyllt oss med skam. Då har vi en tendens att överge oss själva och vår kropp för att skydda oss mot den obehagliga känslan. Stress och oro eller känslan av att inte räcka till gör att all energi åker upp i halsgropen. Det blir allt svårare att finna vila och återhämtning i kroppen och stresshormoner påverkar dessutom våra könshormoner negativt. Även prestationskrav, som kvinnors försök att pressa fram en orgasm eller mäns försök att hålla tillbaka utlösningen, kan skapa för spända muskler. Andra orsaker kan vara klimakteriet, graviditet, förlossningsskada, olust, livsleda, dålig relation, övervikt, dålig hållning eller stillasittande. Kronisk spänning kan ge "huvudvärk" i bäckenbotten eller smärta vid samlag. Det kan även vara tidigare trauman eller övergrepp som lämnat spår.
Just nu inga livekurser inplanerade – men du kan gå online här!
Kan knipövningar hjälpa?
Ja, du kan stärka din bäckenbotten och det är möjligt att få musklerna att slappna av. Dock har studier har visat att många inte vet vilka muskler det är, kan inte knipa rätt och är inte alls i kontakt med sitt underliv. Men med rätt feedback och träning kan i princip alla lära sig detta. När du medvetet får kontakt med dina muskler kan du öka deras flexibilitet, kraft och uthållighet. Ju mer vältränad muskel detso bättre stöd. De glädjande nyheterna är att oavsett anledning till spänningarna så ökar välmåendet av att mjuka upp och träna bäckenbotten.
Kvinnor upplever ofta en djup känsla av glädje och kärlek när bäckenbotten slappnar av och könet väcks till sin fulla potential.
Att återerövra förmågan till orgasm ger en stark känsla av tillfredsställelse. Självkärlek och en tacksamhet för den egna kroppen brukar komma på köpet.
När män börjar slappna av och använda sina muskler mer medvetet kan de börja bygga sin orgasmiska energi i avslappning och därmed njuta mer. Det har visat sig att bäckenbottenträning kan öka mäns uthållighet i älskogen.
Workshops och kurser 2023
Webinar: The Pelvic Floor Muscles and The Female Prostate!
4 hour Seminar online with Taoist Sexuality Teacher Irene Andersson and Female Sexuality Author Educator Deborah Sundahl.  19/10, 16/11, 21/12 (every 3rd wednesday of the month)

Introduction to the fascinating worlds of the pelvic floor muscles, their anatomy and care, and the female prostate, its anatomy, orgasm and ejauclate with master sexual wellness teachers Irene Andersson and Deborah Sundahl. Register Here!
Details and content
Description
The Pelvic Floor Muscles and The Female Prostate Half Day Seminar with Taoist Sexuality Teacher Irene Andersson and Female Sexuality Author Educator Deborah Sundahl

PLEASE NOTE ABOUT PAYMENT

**If Swedish you can pay by Swish: Irene 123 144 7671
(Irene Andersson, ProCreative)****
Mail me Irene if any questions: info@bodycoach.nu
Datum: 11 nov 2020
Tid: 18.00 – 22.00
Plats: Online via Zoom
Kostnad: $ 79 (700 skr)

Introduction to the fascinating worlds of the pelvic floor muscles, their anatomy and care, and the female prostate, its anatomy, orgasm and ejauclate with master sexual wellness teachers Irene Andersson and Deborah Sundahl.
First Session
PELVIC FLOOR AWARENESS¨
Pelvic floor is an important part of our body. This is where you ground yourself and find inner security. It is our center and where our sexual potential resides. Functioning muscles support your genitals. By opening up to this flow you get a constant source of joy and power. The source of both health and pleasure is within you.
Learn about the muscles in your pelvic floor, how to find them, and to train them well.
Content:
– Pelvic floor muscles anatomy and function
– Practical exercises to aktivate the muscles
– Squeezing exercises
– Guided taoist meditation
Second Session
THE FEMALE PROSTATE
The G-spot is the female prostate. All women have one, as do all men. Therefore, all women have the ability to creates its incredible orgams and build and release its lovely ejaculate! Attend this course, and learn:
Where the prostate located, how to activate its vagus nerve to create the full bodied G-Spot orgasm, and how to get this wonderful feminine fountain™ flowing! Learn about female ejaculation's ancient history and current scientific studies. What is the female prostate's function, and does it have a purpose for erotic pleasure and reproduction? Deborah Sundahl's Power Point lecture with illustrations, movie clip and Q&A will tell you all you need to know about the female prostate, and its female ejaculation and G-spot orgasm.
WHAT YOU WILL LEARN
What is the Female Prostate and Where it is Located in The Body
The G-spot is the Female Prostate, and All Women Have One
Female Prostate's Purpose in Erotic Wellness and Reproduction
*Female Ejaculate is Prostatic Fluid
Appropriate Touch for the Female Prostate
*Modern Science History of the Female Prostate
Female Ejaculate's Ancient, Cross Cultural Herstory
Learn If You Ejaculate or Not, and How to Do It When You Want To
Why some Women Don

'

t Ejaculate and Others Do
Tender Loving Care for the Female Prostate
*The Vagus Nerve and the Female Prostate
The G-spot has a Different Nerve than the Clitoris
The G-Spot Orgasm is a Female Prostate Orgasm
Massaging the Prostate, Buidling Orgasm and Creating Ejaculate
You Can See the Female Prostate (QuickTime movie 2 mins)
Let Go and Let it Flow!
Monday 25, 2020
18:00-22:00 CET (Stockholm)
17:00-21:00 GMT (London)
12:00-4:00pm EST (New York)
9:00-1:00pm PST (Los Angeles)
SCHEDULE (These times are in New York EST times) CONSULT THE WORLD CLOCK!
12:00-12:15 Brief Introduction
12:15-2:00 Pelvic Floor Awareness
2:00 -2:30 Lunch break
2:30 -3:45 The Female Prostate
3:45-4:00 Close
Deborah Sundahl is the foremost pioneer and expert on female ejaculation and the G-spot. She is the author of Female Ejaculation and the G-spot(Hunter House, 2003/2014). Her 35 years of groundbreaking contributions to this field include a line of videos entitled the Female Ejaculation Sex Education Series(Isis Media, Inc.), which Deborah produced and hosts. She lectures and gives workshops in North America and Europe, and has taught thousands of men and women how to integrate the G-spot and female ejaculation into the erotic body and sexual life. Since 1982, Deborah Sundahl is a spokesperson for female sexuality and foremost advocate for adult sex education.
Irene Andersson is an experienced workshopleader and bodycoach with over 25 years of exploring different bodywork and methods. Her speciality is Taoist sexual practice with focus on the pelvic floor and sexual health with Tao. She combines western science and research with wisdom from eastern traditions that look at the whole. Irene is passionate about sharing her knowledge of our bodies and erotic potential. She has gathered her insights in the books "Kvinnans Tao" and "Mannens Tao" (Women's Tao and Men's Tao), two good introductions to sex according to both Tao and Tantra. Soon to come in English.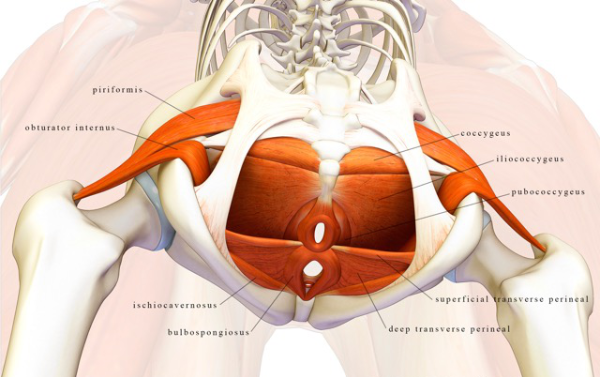 Förvirrad – fast på en högre nivå
Jag fick en inblick i min egen bäckenbotten för första gången på riktigt. En förståelse för "konstruktionen" och verktyg för att upptäcka mer. Nyanserad kontakt med "nya" muskler och en insikt om att jag kan knipa på flera olika sätt.
Det var en mycket bra blandning av konkret teori, praktiska övningar och meditativa inslag. För mig hade kvällen ett fysiskt fokus. Som ett slags träningspass. Jag inser att det i högsta grad beror på mig och mina erfarenheter men nu i efterhand kan jag tycka mig sakna kopplingen till sexualitet. Syfte, funktion, tillämpning. Även om sexualitet hela tiden fanns som en del i ämnet, föreläsningen och PPTså blev det ändå en slags streching när jag gjorde övningarna.
Detta handlar ju om att jag har lätt att ta till mig fysisk träning men har vissa problem med sexualitet. Still confused but on a higher level, skulle man kunna säga.
Testimonial WS Befria bäckenbotten!

Deep physical awareness
Learning about the deepest muscles in theory and practice took me into my pelvic area in a new way, as I have not focused on them consciously before, altough I do work as a somatical sexual therapist.
I learned to focus and to be aware of my pelvic area in a new kind of physical way. With your guidence and exercises I was able to "lower" myself or to make myself sink down a bit. I learned how to focus my breath to reach these areas, the complexity of the three layers of the  muscles an the four quadrants of the pelvic floor. It is still a WOW for me how we can effect the pelvic and the whole fascia as well as relax the inner muscles threw the vagina.

I am deeply impressed. Your objective integrated knowledge is incredible for me, and it made me feel very safe.
Thank you!
Testimonial 2-day cource in Budapest!

Energin vaknar upp
Fick en helt ny insikt om hur min bäckenbotten ser ut och fungerar. Tycker att jag kan knipa bättre och upplever att det är väldigt grundande att göra övningarna. Som att energin vaknar upp och det blir "roligare" att vara där. Knipövningen där vi kniper mer sensuellt  är väldigt skön och energigivande. Som att kontakten leder till att en härlig känsla växer från mitt djupaste ställe. Är helt klart mer medveten mitt underliv och hur det mår. Inspirerande på många sätt, vill ha mer och även lära mig Tao och hur jag kan ta till vara på all den här energin som tycks finnas inom mig!
Contact me if you have any questions or is interested of a cource or a treatment. Kontakta mig om du har några frågor eller är intresserad av behandling, kurs eller utbildning. Enter the cource you want to sign up for.