Kurser i Sexuell Hälsa med Tao
Tao and the foundation for sexual health
Tao and Qigong have long been my biggest source of inspiration. It has always given me a reliable place for recovery, joy and exploration. Here I offer Taoist sexual qigong training that provides knowledge and tools to strengthen your vitality, as well as more exploratory courses of your erotic potential. For both men and women.
Over the years, I have also percieved a fairly large confusion regarding the woman´s anatomy and erotic zones and flows. Therefore, it is my mission to enlighten about this, not least because Tao emphasizes the importance of understanding our body in order to understand ourselves. The view of the man´s sexuality and potential is also redy for an update.
At home in your own body
All healthy relationships begin with a healthy relationship with yourself. With Tao, you get exercises that help you turn your focus inward, found yourself in your body and become more intimate with yourself. You will learn how to awaken and guide your sexual energy. Imagine what joy and attraction you would have if you felt at home in your own body. If you had and obvious self-woth and mastered your orgasm.
In a relaxed body, it is easy for the mind to become still. It is suprising how much energy can arise out of stillness. It is within us that the answers lie. The power of the exercises has constantly surprised and repeated and I myself have experienced tha magic of healing in my own body several times.
For who?
My courses and lectures are aimed at you who are ready t broaden your view of sex, desire and pleasure. How do we work, what is possible, how do we do it? I combine western research on our bodies and the anatomy of orgasm with Taoist wisdom and other thought traditions with an holistic view.
You get a good foundation to start from, whether you want to contunue with more "challengeing" courses in sexuality or just want to continue exploring yourself. Or you may have already taken several courses, but want to deepen the relationship with your body and become more receptive to your more subtle energies.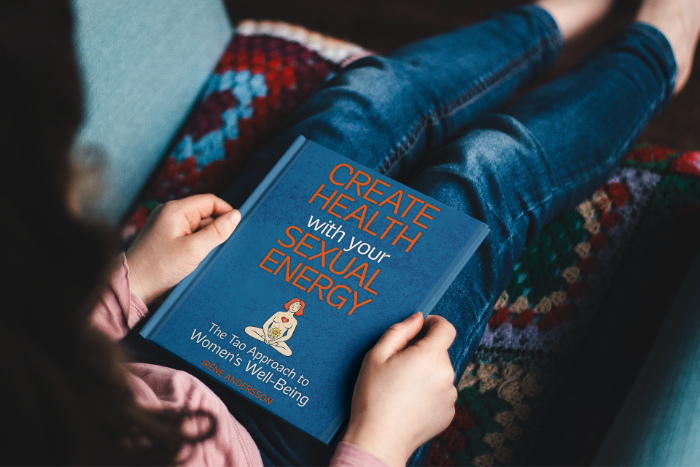 My books ar now translated to English:
Create Health with Your Sexual Energy: The Tao Approach to Women´s Well-Being & Create Health with Your Sexual Energy: The Tao Approach to Men´s Well-Being.
Embody your soul power!
Inner taoist alchemy and pelvic floor awareness! Personal power is at the heart of our spiritual journey and self-development. If we don't have a flowing relaxed and self-aware relationship to the enormous amount of Soul power contained inside each of us, we will project that great power onto the outer world and give away our most precious inner resource. You will practice how to embody your souls power as well as maculine and female balance, meaning that it is time for the masculine to serve the feminine. Action serving the wholeness. That is the shift. Full weekend with Andrew Fretwell and Irene Andersson. Here Andrew gives a talk on the course! Please listen!
Detaljer och innehåll
The pelvic floor is the embodied physical location for the very source of our power, the Water (qi) Chi energy that is stored physically in our kidneys and at a deeper level is flowing in from our Soul. The Taoists call this great storehouse of energy Jing and it is the source of our creativity and our sexuality. When our Water Chi is abundant, new ideas come easily to us, and we trust our instinct; we feel very strong, and very powerful. Out of this sense of power come calmness and gentleness. We have no need to push or be stressed.
This course will focus on very powerful physical pelvic floor exercises to release the pelvic floor combined with internal alchemy meditations.
During this weekend you will explore:
How ancestral wounding patterns are stored in the water (soul & personal power) element.
How our sexual and creative energy's need a safe unobstructed physical container (the pelvic floor).
How opening the pelvic floor allows the fully the support of the Earth to flow into body and mind so we always feel relaxed with others.
Pelvic floor anatomy – physical and energetic to understand the physical and energetic container for our power.
Pelvic floor awareness and release exercises combined with forgiveness of our ancestral past.
Deep Earth pulsing Qi Gong for grounding.
Bone breathing and hormonal gland activation to release stress and harmonize the endocrine system.
5 intelligences, one mind inner alchemy meditation practices to release deep personal and ancestral fear patterns form the Kidneys and sexual organs.
A true understanding of Forgiveness' developed by Andrew Fretwell that transforms deep seated repeating stuck patterns that hinder our true power.
Andrew Fretwell is a native from United Kingdom now living in Romania. At the age 21 he had a powerful spiritual experience that changed his perception of the world aroun him. It was the on-going challenge of grounding that experience in his day to day life that led him to different teachers and systems of self-cultivation. Studying with Mantak Chia realized the importance of the physical and emotional bodies in beeing refined containers for the very high frequencies of our spirit and began to specialize in Chi Nei Tsang, which he then further developed to OFT (Original Feeling Touch). Both very powerful bodywork. Andrew have experienced thousands of bodies as well as trained many professionals. He is also the founder of WuJi Gong – A World Wide Awakening, a non-profit organization organzation now in more that 17 countries. The latest years he is passionate about sharing Gene Keys transmission in europe and threw that helping people to get clarity in the soul.
Andrew is an autentic teacher and transmit his knowledge in a very powerful and natural way.
Irene Andersson (from Sweden) is an experienced workshop leader who has over 25 years of experience as a bodyworker. She has been teaching Qigong since 1998, specialised in the Taoist sexual practice. She is the author of two books in Swedish (soon to be translated into English): "The Women's Tao" and "The Men's Tao". Irene combines modern science with wisdom from Eastern traditions. She is very passionate about sharing how to restore vitality and health into our pelvic floor. "My view is holistic and my respect and confidence in the body and mind's own strength and self-healing ability has only been strengthened over the years. Our task is to create space for that to happen".
Don´t miss this! Andrew is back in Sweden!
Info:  Irene Andersson
mobil: 0739-483943
E-mail: info@bodycoach.nu
Sign up by:
Send an e-mail to: info@bodycoach.nu
Ensure your place by paying registrationfee 800:- to
BG: 379-4807 (Procreative)
Swish: 123-144-7671
If from abroad: We will send you the bank details to pay.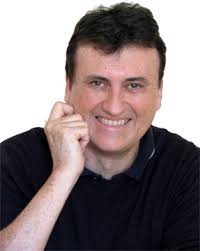 Pompoir & de tre heliga vattnen
Pompoir är en av de mest effektiva och detaljrika metoderna för att träna och bemästra musklerna i bäckenbotten och förmågan till orgasm. Du kan bygga ett kraftfullt och välmående underliv och utveckla din sexuella förmåga. Under 3 måndagkvällar utforskar vi underlivet och dess flöden och gateways.
Detaljer och innehåll
En kurs för dig som verkligen vill bemästar ditt underliv och utveckla nya sexuella förmågor. Pompoir är tekniker för att öka sin sexuella och orgasmiska förmåga. I kombination med pompoir-träning för musklerna i bäckenbotten utforskar vi de 3 heliga vattnen. Enligt Tao är det viktigt att hålla alla erotiska flödena i balans och att de hänger samman med 3 gateways: klitoris, G-zonen och cervix. Teori varvas med fysiska uppvärmningsövningar, guidade meditationer, yoniägg träning, prostatameditation, utforskande och delning i systraskap.
Innehåll:
Stärka din självkänsla och få ett mer tillfredsställande sexliv.

Pompoir, bäckenbottens muskler och hur träna dem.
Bäckenbottens och skötets anatomi.
Taoistiska principer kring öka lust, välmående och energi.
Kultivera din sexuella energi.
Läs mer om Qi-muskeln (bäckenbotten) på Bodycoach bloggen!
Anmäl dig genom att:
1. maila: info@bodycoach.nu (Ange kurs och datum)
2. sätt in avgiften på:
Swish: 123 144 7671
BG: 379-4807 (ProCreative)
Cach vi dörren gå bra, men anmäl dig.
Din guide för denna kväll är Irene Andersson författare, workshopledare och lärare i taoistisk sexologi med över 20 års erfarenhet. Jag kombinerar modern forskning med visdom från olika österländska traditioner som alla ser till helheten.
Är även författare till de populära böckerna  "Kvinnans Tao – Vägen till glädje, njutning och livsenergi!" och "Mannens Tao – Vägen till lycka, potens och livskraft!"

Böckena kommer att kunna köpas imder kvällen till förmånligt pris!
Kurstillfällen
2, 9 & 16 mar
 Heart&Hand, Allhelgonag. 5, T-Skanstull Stockholm.
1.500:- (ftg + moms)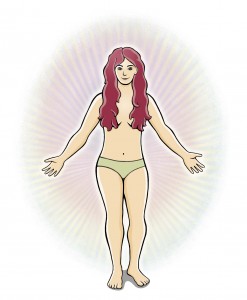 EDUCATION - Teacher Training in Sexual Health with Tao!
Do you want to contribute to increased sexual awareness and health?
One-year training starts feb 2021.
Being able to be with myself
Thank you for a fantastic course. I think it was very nocely laid out with a good blance between theory, sharing and practice. The most important thing for me that happend was that I now remembered how it feels to go inside myself and be with myself. Have had far too much focus on the outside but now I hvae taken it upon myself to be inside my body again.
The power from my innermost being
A reminder that everything is within me and that life can be even more magical then, and I draw strength from my innermost femininity.

Spritual experience of the body´s possibilities
Taking this course (weekend) was a great experience for me. I especially liked the exercises when, with the help of our mind, we contacted the body´s various gland´s, from the ovaries to the pineal gland. It somehow become a spiritual ecperiecne of the body´s fantastic possibilites, a journey where each area ha dits very own quality that I could feel. That exercise is my favourite and makes me really calm insid, which is nice because I am a worried soul. The practice strengthen life energy and have helped me counteract depression as well. Thank You!
More present and honeset
Taking part in this knowledge and Taoist practise has been very rewarding for me. The greatest gift and benefit in my life has been that I have learned to observe what is happning inside of myself, such as thoughts and feelings. A strong feeling of being beyond time and space, but at the same time a lot here and now. Through the training I can build my energy and found myself in the lower abdomen, Dan Tian. Also be able to base my spiritual training better. Feeling much more at home and probably in myself. It has also affected my relationships in a positive way, especially with women, as I can be more honsest and present.
New dimension to the love-making
I have long been interested in the Taoist sexual practice and wanted to learn more abut male sexuality. I have benefited greatly from the foundation, it provides stability and presence, even in the emotions, and it has deepened the feeling of colocesess and given a new dimension in the love-making. It feels like I get a lot of energy and can sty healthy. I do the exercises almost every day, the small circulation and the tree, but also the sexual practise, alone or with a partner. My attitude to sex has changed and broadened. We men are sometimes percieved as single-track. I believe that bascically everyone has the same needs, we just deal with it slightly different and express it an communicate different. The relationship is about respect, tolerance and communication. Stefan, 66 year
Confidence in the body´s language
Ia have since long been intrested in the Taoist sexual practise and it felt good to be in a group only with women. Got with me an exercise that was good for my back. Has for some time had problems with my lumbar spine and tense pelvic floor. Alos liked the squeezing exercises we learned, with the aim to pull the sexual energy upward into the body. Also works well when I make love with my husband. The enrgy goes where the thought goes and I have really seen evidence of that during this cource. During the small circulation I felt how the energy really radiated and others saw it too. Another thing is that performance requirements have decreased when it comes to sex. I trust the body´s knowledge and let what happens happen.
Contact me if you have any questions or is interested of a cource or a treatment. Kontakta mig om du har några frågor eller är intresserad av behandling, kurs eller utbildning. Enter the cource you want to sign up for.